Black men's arrests at Philadelphia Starbucks prompt city probes amid national outcry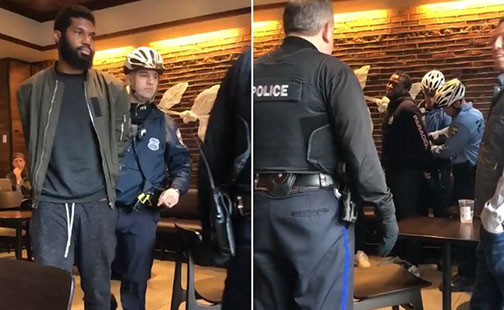 Philadelphia,PA: In the clip, the two men can be seen being escorted from a table at the cafe in handcuffs while a white man, who has been identified as Philadelphia real estate investor Andrew Yaffe, asks why officers were called and attempts to explain to police that the two men were waiting for him.
"What did they get called for, because there were two black guys sitting here, meeting me?" Yaffe asks in the video. "What did they do?" READ MORE.
April 14th, 2018