LAKE CHARLES CIVIC CENTER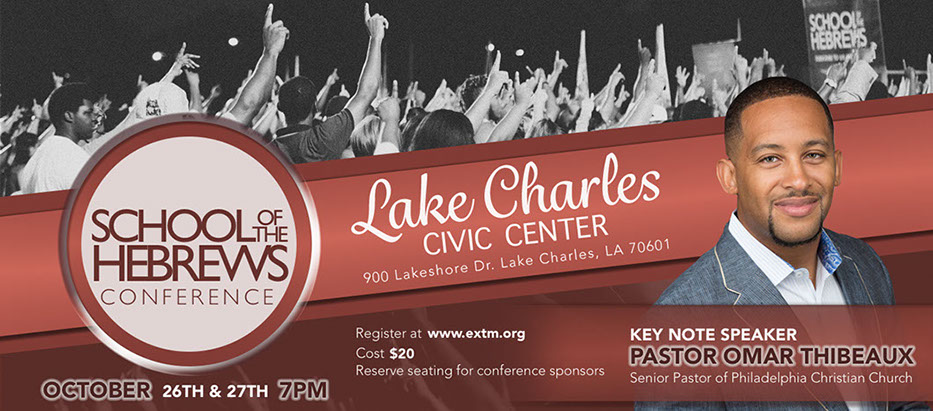 We are so excited to see you at the 2017 School Of The Hebrews Conference in Lake Charles, La. Join us as we peel the veil to the hidden truth of who are the real Hebrews of the bible. You don't want to miss this conference. Pastor Omar Thibeaux will be expounding out of the word of God both nights. We pray to see you there!
WOULD YOU LIKE TO BECOME A CONFERENCE SPONSOR?